Properties of grape seed oil. Discover must-have oil-based cosmetics!
We celebrate the great return of natural care, so it is important to know the most popular oils in cosmetics. Learn more about Grape Seed Oil and its properties. What is more, discover cosmetics based on natural oils worth having.
For many misinformed people, Grape Seed Oil is no different than the rest. It has a similar consistency and colour, very similar action and contains a lot of fatty acids. It is the kind of oil you can both eat and use for skin and hair care. See for yourself that grape seed oil hides the power of valuable nutrients for your body.
Grape Seed Oil – nutritional value
What do grape seeds have to offer?
Cold-pressed Grape Seed Oil is a rich source of unsaturated fatty acids, vitamins, and minerals. Although their content is lower than in the seeds of fresh fruit, it is still worth having.
Grape Seed Oil strengthens the cells of our body, thanks to four important vitamins – A, D, E and K. It is an excellent source of antioxidant vitamin E, which indicates good cosmetic properties of this oil.
What is more, it contains trace amounts of omega-3 acids, but its composition is dominated by polyunsaturated omega-6 fatty acids (up to 70%) and slightly less omega-9 fatty acids (about 15%). Thus Grape Seed Oil is ideal for high porosity hair – damaged hair.
Grape Seed Oil In Cosmetics
Grape Seed oil is often used in the kitchen, but it is much better to use it externally. This is a universal, natural cosmetics that nourishes hair and skin both applied directly as well as in combination with other natural oils. It is one of the more willingly chosen oils for oil treatment, though not the only one to know.
Natural Grape Seed oil:
firms the skin and improves resilience.
protects cells from free radicals and inhibits their ageing.
perfectly moisturises skin and hair.
reduces the appearance of wrinkles and the brittleness of hair.
Grape Seed Oil is contained in e.g., Stenders Massage Oil, Laura Mercier Flawless Skin Tone Perfecting Crème, Santaverde Aloe Vera Body Lotion Classic, Bobbi Brown Hydrating Cream Cleanser and even Beard Man Bergamot – oil for men. You will also find it in many hair care products.
Grape Seed Oil? Not only!
Remember, that not only Grape Seed Oil is worth paying attention to. The cosmetics use more than 150 different oils, also pressed from plants with really interesting properties. That is why the review of the most favorite cosmetics with oils also contain that contain no Grape Seed Oil. Instead, there are other oils which often provide more interesting properties.
Discover the best hair care oil-based cosmetics!
TOP 4 OIL- BASED COSMETICS
Nanoil Hair Oil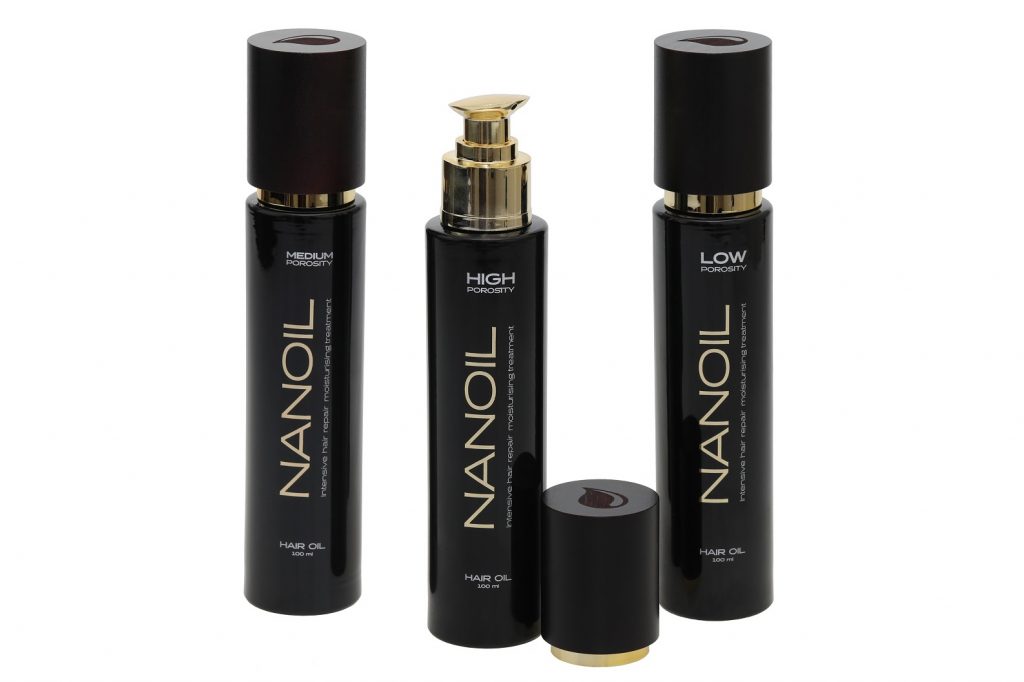 These are decent favourites when it comes to natural oil-based care products. They were designed for the care of different types of porosity – hair structure. The amount and type of oils that are included in the formula have been matched to the condition of the outer layer of cuticle. All Nanoil Hair Oils are completely natural and effective. They do not burden hair, they are perfectly absorbed without leaving the feeling of greasy, and they work from the first use in the hair and scalp. The big advantage is that they are available in three versions:
Nanoil For Low Porosity Hair
Nanoil For High Porosity Hair
Nanoil For Medium Porosity Hair
Although we do not find Grape Seed Oil here, we can use the properties of the following oils: heat protecting Argan Oil, moisturising Coconut Oil, stimulating growth Castor Oil, anti-dandruff Siberian Pine Oil, protecting hair ends Cotton Seed Oil, moisturising and nourishing Maracuja Oil, preventing water loss Shea Butter. Sixteen natural oils were divided so that their properties and fatty acid content correspond to the condition of our hair as well as our needs.
Bobbi Brown Facial Cosmetics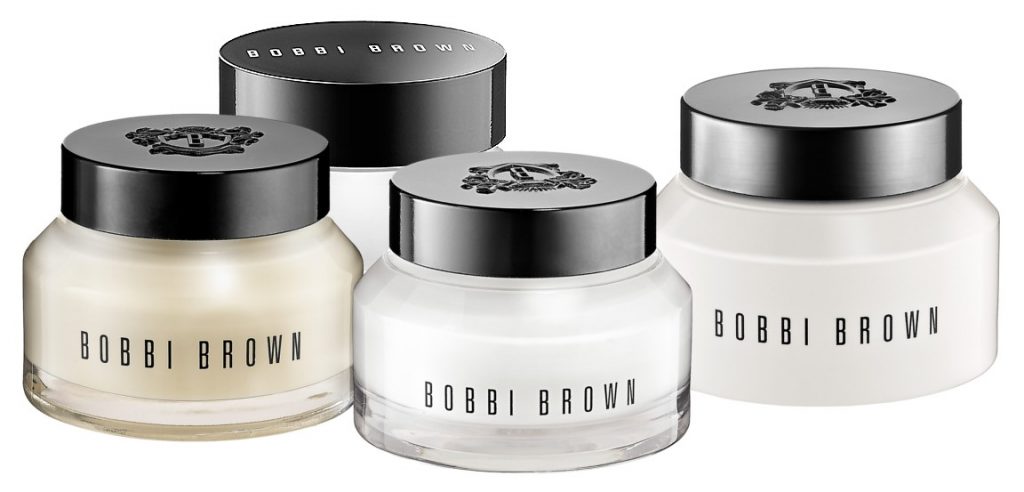 Nobody said that a good oil-based cosmetic always has to be a hair care product. The goodness of natural oils is often used in other products such as face creams. These from Bobbi Brown are especially favoured by women. Not only for their minimalist black and white design but also composition and function. Among Bobbi Brown skin care products we can distinguish:
Bobbi Brown Hydrating Face Cream
Bobbi Brown's Vitamin Enriched Face Base
Bobbi Brown Hydrating Intense Night Cream
Bobbi Brown Extra Repair Moisturising Balm
It is worth paying attention to the abundance of natural oils included in Bobbi Brown creams. Their biggest number – twelve – can be found in the intensive moisturising night cream. This product also contains Grape Seed Oil. The same as Bobbi Brown balm, which in addition to Grape Seed Oil includes a dozen extra oils and extracts. Fewer oils are included in the make-up base, but the day cream has, e.g., kukui oil and rose oil.
L'Oreal Mythic Oil Hair Care Products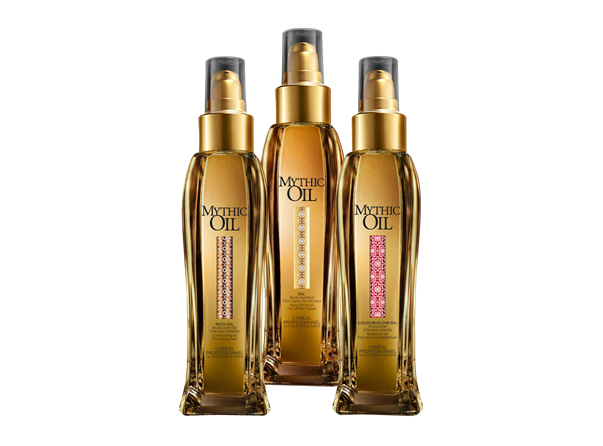 The Mythic Oil cosmetic series is a range of everything that your hair may need. You can choose from shampoos, masks, conditioners and oils. After the last change of design, L'Oreal Mythic Oil hair oils look elegant but are certainly less natural than those from Nanoil. In reviews, they are referred to as silicone serum, because they contain more artificial ingredients than natural oils. Still, they are eagerly chosen by women, and the most famous in the series are the three following oils:
L'Oreal Mythic Oil Color Glow for colour-treated hair
L'Oreal Mythic Oil Nourishing, a moisturising oil for all hair types
L'Oreal Mythic Oil Rich – taming oil for dry hair
Only the first two contain Grape Seed Oil accompanied by additional oils. All three formulas are much more focused on the external effects of silicones and alcohols. Although Mythic Oil is effective and works quite well, there are no natural ingredients in the composition. Such oils should not be applied to the scalp, as we can do with Nanoil.
Yves Rocher Serum Vegetal – face serum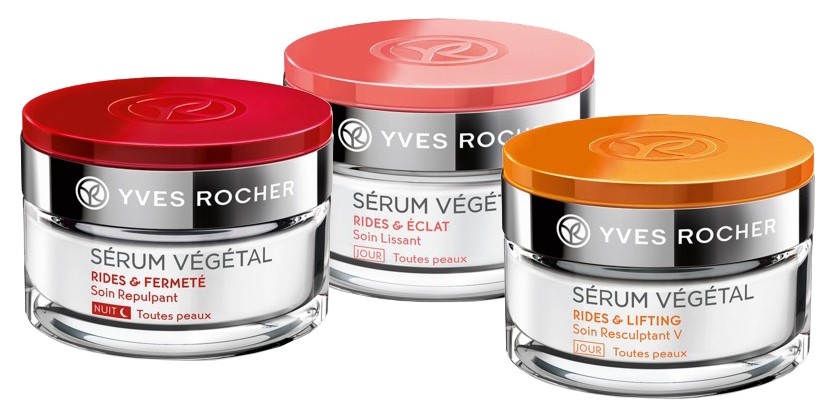 A good face serum must not only look nice but also work effectively. One of the more popular and more natural solutions are Yves Rocher Serum Vegetal. They have a consistency of pleasant, quite well-absorbed fluid. They are easy to use thanks to the comfortable pump. Also, they are available in three colour versions, designed for completely different skin care tasks:
ultra-smoothing serum Yves Rocher Serum Vegetal (pink)
modeling serum Yves Rocher Serum Vegetal (orange)
intensely firming serum Yves Rocher Serum Vegetal (red)
The composition, in this case, remains a disputable issue. For some people, these are very interesting products, though there are much more artificial ingredients than natural ones. In each Yves Rocher face serum, you can find Sesame Oil and at least two other plant extracts. The richest version is the firming treatment, in which we can see Sunflower Oil and Coconut Oil.